BONUS IRIS FOR EVERY 6 ORDERED or VALUE! (Added at shipping from available plants. We also attempt to match with your order. Suggestions welcome. Up to six as shipping weight is affected). Shipping from July to September based on your climate (AIS judges get 10% dicount, ask us how).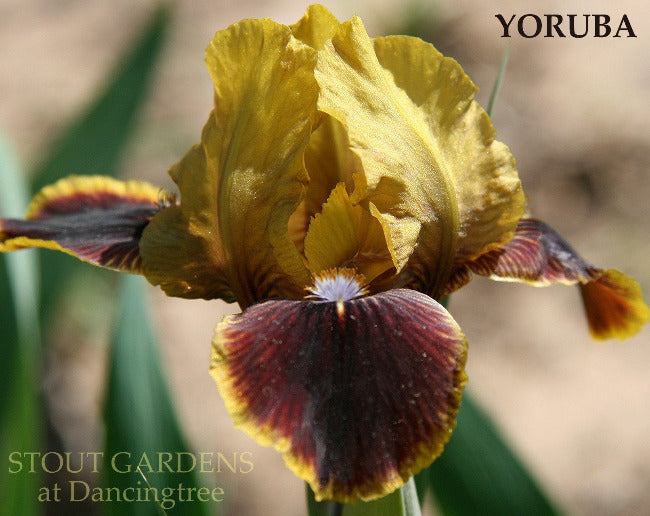 Iris Yoruba
$ 8.00 $ 7.00
YORUBA (Loïc Tasquier 2010) SDB iris, 14" (35 cm), M.   The Netherlands
Old gold over rich mahogany with blue beards and yellow edges.
Flowers: S. light yellow-brown, red brown at base; F. dark purple-brown becoming purple brown toward light yellow-brown rim; beards red brown in throat, half blue, half blue tipped red brown in middle, blue tipped red brown at end; pronounced spicy fragrance.
Sdlg. A38H: Gypsy Boy X Hot.

IRIS SHIP JULY - SEPTEMBER DEPENDING ON YOUR REGION.