BONUS IRIS FOR EVERY 6 ORDERED or VALUE! (Added at shipping from available plants. We also attempt to match with your order. Suggestions welcome. Up to six as shipping weight is affected). Shipping from July to September based on your climate (AIS judges get 10% dicount, ask us how).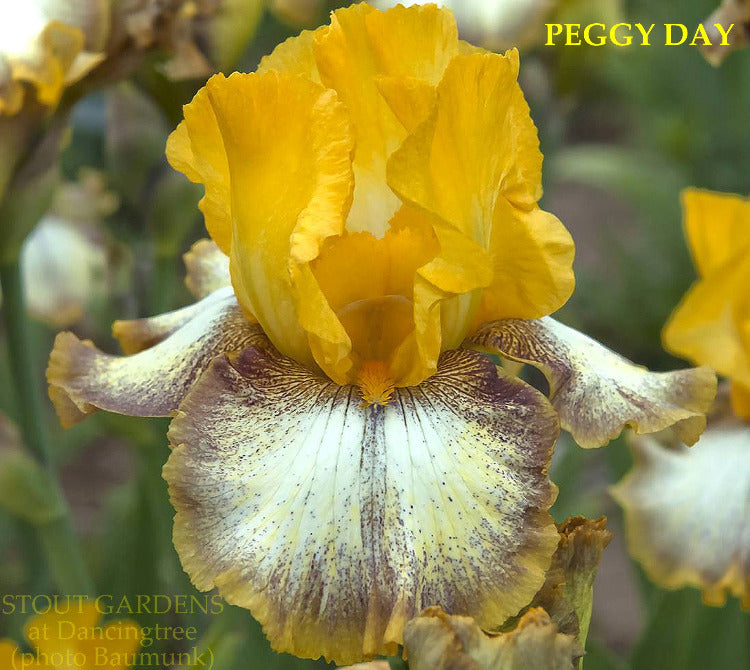 (Baumunk 2016) TB iris, 33", M
Rich deep non fading yellow gold standards. Beautiful purple on white luminata pattern with yellow edge. Strong grower! Colorado

Flowers: S. and style arms bright deep yellow.; F. white with yellow along outer rim. Violet to brown light plicata marks around edges inside yellow rim and at midrib. Hafts yellow with brown lines.
893N: (Kathleen Kay Nelson x 95X27A: (92GiMK1: (Gigolo x Magic Kingdom) x Flights of Fancy)) X Point Counterpoint.
IRIS SHIP JULY - SEPTEMBER DEPENDING ON YOUR REGION