BONUS IRIS FOR EVERY 6 ORDERED or VALUE! (Added at shipping from available plants. We also attempt to match with your order. Suggestions welcome. Up to six as shipping weight is affected). Shipping from July to September based on your climate (AIS judges get 10% dicount, ask us how).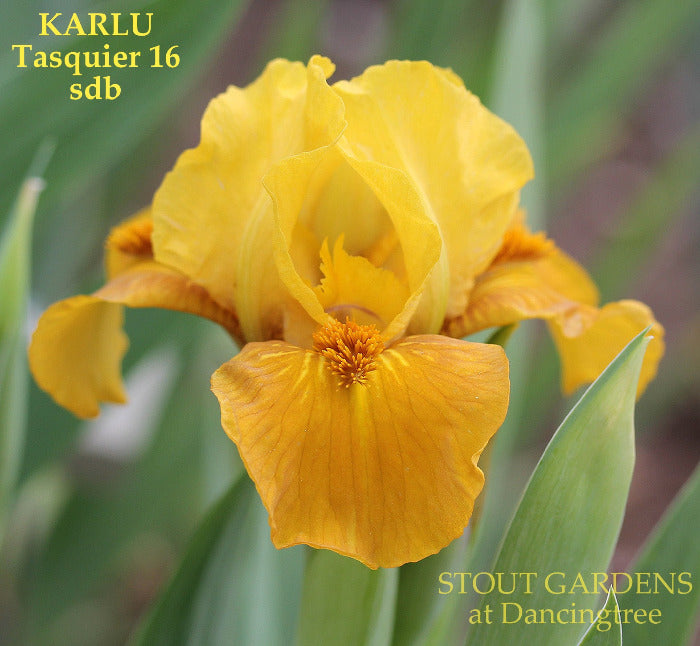 (Loïc Tasquier 2016) SDB, 13.5" (34 cm), M. The Netherlands
Rich butterscotch over caramel falls. Well formed. 
S. gold; style arms gold, green midrib; F. caramel veins on green-gold around beards blending into solid caramel, green-gold dart under beard, gold underneath petal; beards gold-orange.
Sdlg. F476A: Devil Baby X Pinch Me.
IRIS SHIP JULY- SEPTEMBER.