BONUS IRIS FOR EVERY 6 ORDERED or VALUE! (Added at shipping from available plants. We also attempt to match with your order. Suggestions welcome. Up to six as shipping weight is affected). Shipping from July to September based on your climate (AIS judges get 10% dicount, ask us how).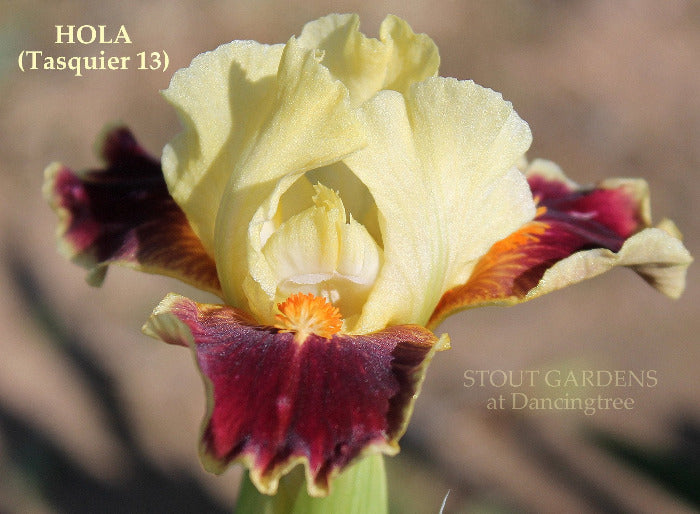 We have run out of stock for this item.
(Tasquier 2013) SDB iris, 15", 40 cm. ML. THE NETHERLANDS
Exciting iris with outstanding, vibrant colors and vigorous! Great parent too. 
Flowers: S. and style arms light yellow; F. purple, light yellow shoulders veined light purple, thin light yellow rim; beards orange, light orange at end; pronounced sweet fragrance.
Sdlg. B052B : Circus Clown X Chemistry 
IRIS SHIP JULY - SEPTEMBER DEPENDING ON YOUR REGION.