BONUS IRIS FOR EVERY 6 ORDERED or VALUE! (Added at shipping from available plants. We also attempt to match with your order. Suggestions welcome. Up to six as shipping weight is affected). Shipping from July to September based on your climate (AIS judges get 10% dicount, ask us how).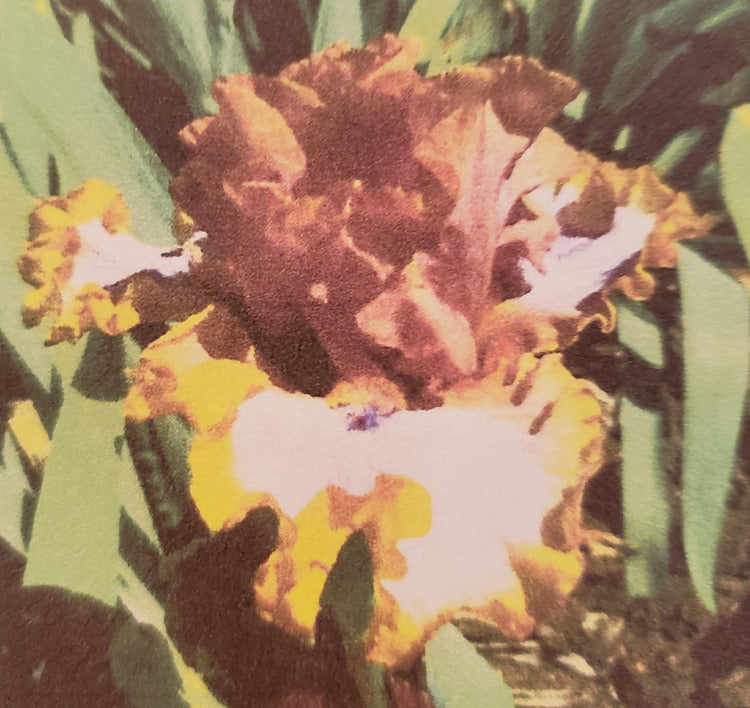 (Tom Burseen 2020) TB, 35" (89 cm), M-L. Space-age

Rosy tan over pale violet with loud yellow edge. Short, fuzzy pale blue horns. Limited. Texas
S. mexican tan; style arms mexican tan, washed gold; F. pale violet-blue, yellow-ochre washed edge; beards hairs based marigold orange, tip gold, short fuzzy pale blue horns; very flared; ruffled; slight spicy fragrance. (photo Burseen catalog)

Sdlg 16-1177A: 'Jazzy Image' pod parent X sdlg 14-411: ('Fixin To Fly' x sdlg 11-161: ('Cow Palace' x 'Dewuc Whatic')).
IRIS SHIP JULY - SEPTEMBER DEPENDING ON YOUR REGION.