BONUS IRIS FOR EVERY 6 ORDERED or VALUE! (Added at shipping from available plants. We also attempt to match with your order. Suggestions welcome. Up to six as shipping weight is affected). Shipping from July to September based on your climate (AIS judges get 10% dicount, ask us how).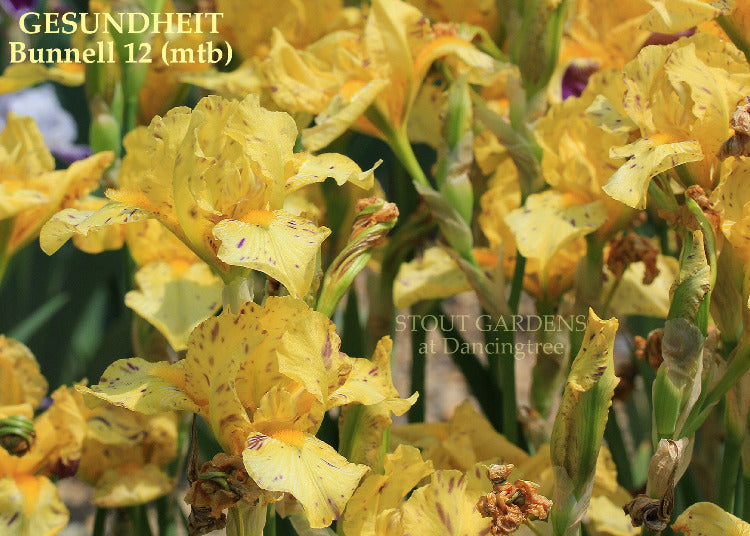 (Charles Bunnell 2012) MTB iris, 20"-22" (51-56 cm), EM. Novelty. AM 2017, WILLIAMSON-WHITE MEDAL 2019.
Not only distinctive but a good grower as well. Limited. Indiana. 
S. and style arms bright yellow, irregular purple specks; F. slightly lighter yellow, random small purple streaks; beards bright yellow.
Sdlg. Q110-1: H25-1: (D45-1: (Lucky Mistake x Zebra) x C39-12: (Welch's Reward x unknown)) X Opal Imp.
IRIS SHIP JULY - MID SEPTEMBER DEPENDING ON YOUR REGION.