BONUS IRIS FOR EVERY 6 ORDERED or VALUE! (Added at shipping from available plants. We also attempt to match with your order. Suggestions welcome. Up to six as shipping weight is affected). Shipping from July to September based on your climate (AIS judges get 10% dicount, ask us how).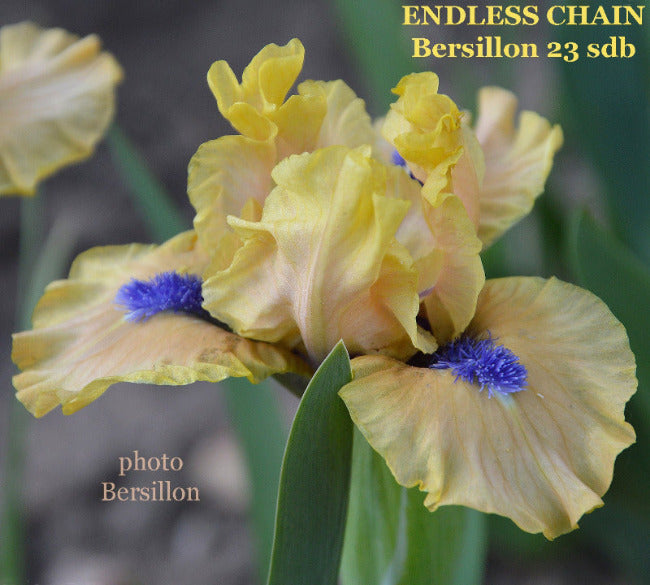 Iris Endless Chain
$ 28.00
(Michèle Bersillon 2023) SDB, 9" (23 cm), E-M. France
Outstanding colors, form and growth habits. Should win a lot of awards! 
S. peach, light yellow edge; style arms yellow; F. peach, yellow edge; beards blue-violet, tipped red in throat.
Sdlg. 1710FF: Minor Swing X Decorum.