BONUS IRIS FOR EVERY 6 ORDERED or VALUE! (Added at shipping from available plants. We also attempt to match with your order. Suggestions welcome. Up to six as shipping weight is affected). Shipping from July to September based on your climate (AIS judges get 10% dicount, ask us how).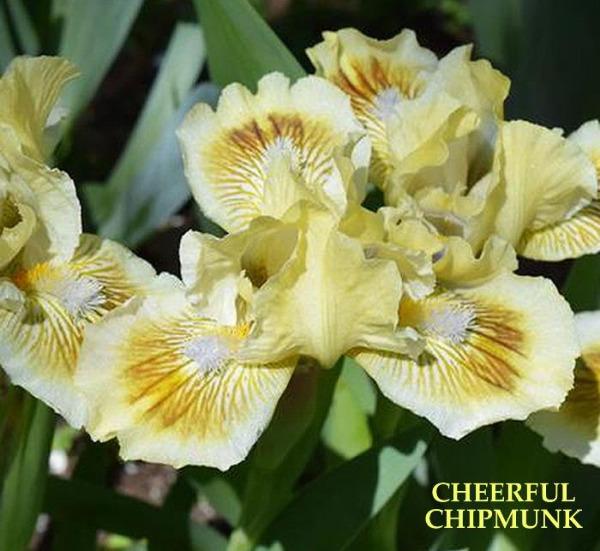 Iris Cheerful Chipmunk
$ 8.00
(Michael Sutton 2017) SDB, 10" (25 cm), E-M. AM 2021

Fun little sdb with interesting colors. Pale yellow with beech brown thumbprint.
S. pale butter yellow; style arms cream; F. pale yellow, chartreuse thumbprint with beech brown veining; beard hairs based white, tips yellow; slight spicy fragrance.
Sdlg. AZ-595-A: Reddy Freddie X Puddy Tat. (Photo unknown)

IRIS SHIP JULY - SEPTEMBER DEPENDING ON YOUR REGION.