BONUS IRIS FOR EVERY 6 ORDERED or VALUE! (Added at shipping from available plants. We also attempt to match with your order. Suggestions welcome. Up to six as shipping weight is affected). Shipping from July to September based on your climate (AIS judges get 10% dicount, ask us how).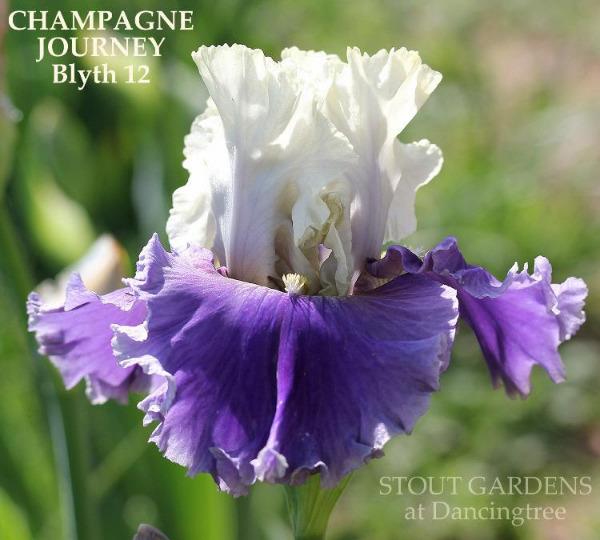 Iris Champagne Journey
$ 9.00
(Barry Blyth 2012) TB, 35" (89 cm), EM. AUSTRALIA
S. cream flushed pastel olive-green, deeper at midrib; F. lavender blue lightening toward edge, green olive flush around muted yellow-cream beards; slight sweet fragrance.
Exquisite form, wide overlapping falls and ruffling in unique champagne over lavender blue!
Sdlg. R74-1: Treasure Trader X O139-A: (Wintry Sky x L185-1, Mango Daiquiri sib).
IRIS SHIP JULY - SEPTEMBER DEPENDING ON YOUR REGION