BONUS IRIS FOR EVERY 6 ORDERED or VALUE! (Added at shipping from available plants. We also attempt to match with your order. Suggestions welcome. Up to six as shipping weight is affected). Shipping from July to September based on your climate (AIS judges get 10% dicount, ask us how).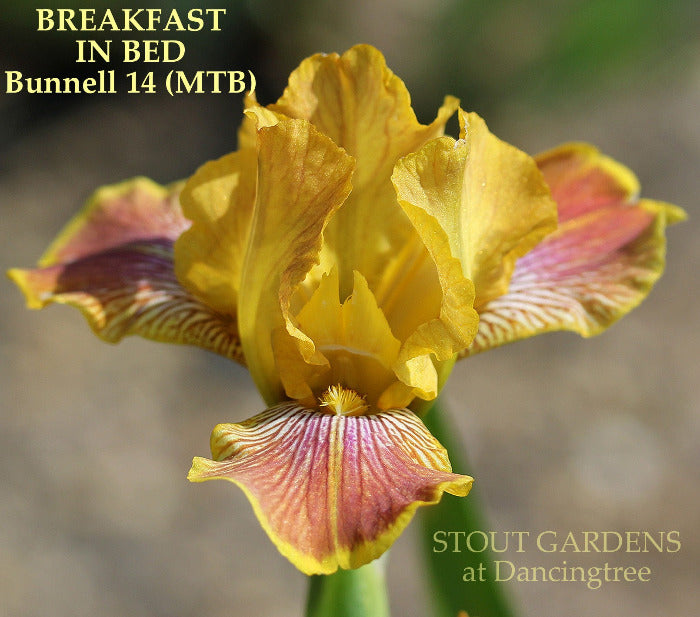 Iris Breakfast In Bed
$ 8.00
(Charles Bunnell 2014) MTB, 22"-25" (56-64 cm), ML. AM 2018, W-W Medal 22.

Very distinctive colors, grows well everywhere. Williamson-White Medal winner 2022.
S. yellow blended with red-purple, veined red-purple; style arms yellow; F. cream, red-purple blend towards middle end of falls, rims are bright yellow, heavily veined red-purple; beard hairs based yellow-orange, yellow tips.
Sdlg. K65B-10: Yellow Flirt X E24-2: (Consummation x Rosemary's Dream)