BONUS IRIS FOR EVERY 6 ORDERED or VALUE! (Added at shipping from available plants. We also attempt to match with your order. Suggestions welcome. Up to six as shipping weight is affected). Shipping from July to September based on your climate (AIS judges get 10% dicount, ask us how).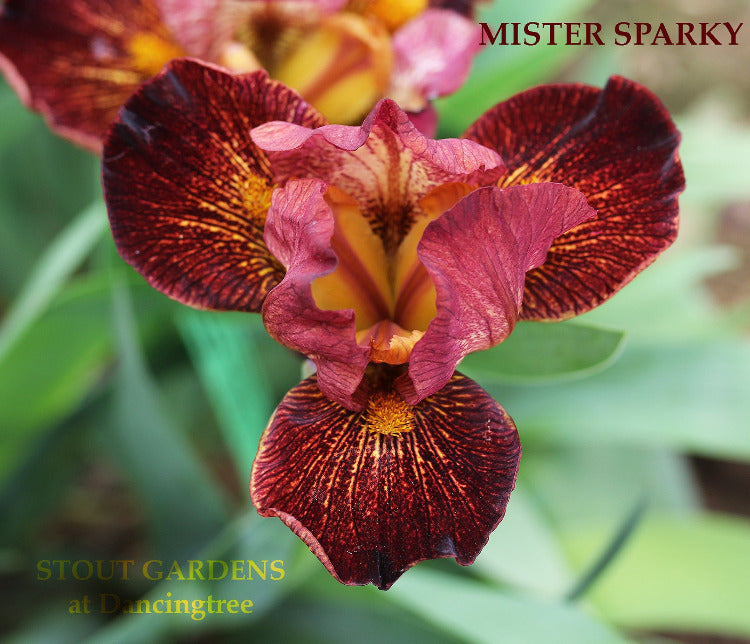 Iris Mister Sparky
$ 18.00
(H. Stout 2022) SDB, 13-14", M-L.

Bright amber popping out from velvet mahogany red. Very showy fancy plicata pattern. Strong increase. Oklahoma

S. Creamy, pale yellow ground more noticeable at midrib, heavily marked raspberry red sangria veinin. F. Amber ground mostly covered in dark mahogany red. Fancy plicata pattern. B. Yellow tipped mahogany.

Sdlg. DN 24A: FLAMING LIPS X OUTSPOKEN

IRIS SHIP JULY - SEPTEMBER DEPENDING ON YOUR REGION.