BONUS IRIS FOR EVERY 6 ORDERED or VALUE! (Added at shipping from available plants. We also attempt to match with your order. Suggestions welcome. Up to six as shipping weight is affected). Shipping from July to September based on your climate (AIS judges get 10% dicount, ask us how).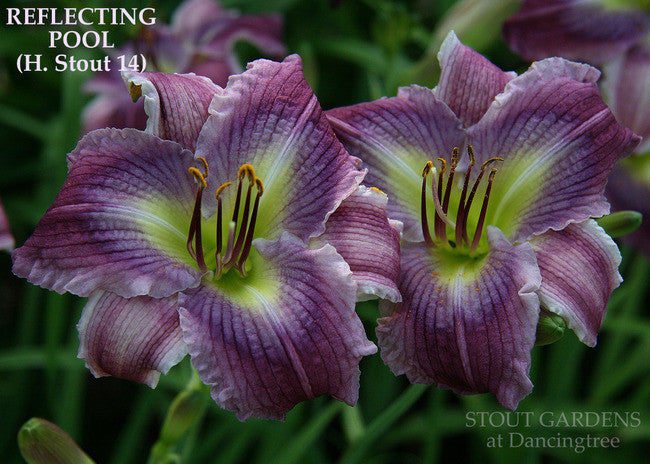 We have run out of stock for this item.
Hugh Stout 2014) ht. 33", flower 4.75", EM. Diploid, Dormant.
Mesmerizing color, pattern and watermark. Very unique colors.
Vivid red-purple with darker veining and paler violet-blue watermark and pale lavender edge. Throat is brilliant greenish yellow.
Sdlg. IG.SP6: Indian Giver X Stargate Portal


DAYLILIES SHIP MAY- JUNE and AUGUST- SEPTEMBER DEPENDING ON YOUR REGION.