BONUS IRIS FOR EVERY 6 ORDERED or VALUE! (Added at shipping from available plants. We also attempt to match with your order. Suggestions welcome. Up to six as shipping weight is affected). Shipping from July to September based on your climate (AIS judges get 10% dicount, ask us how).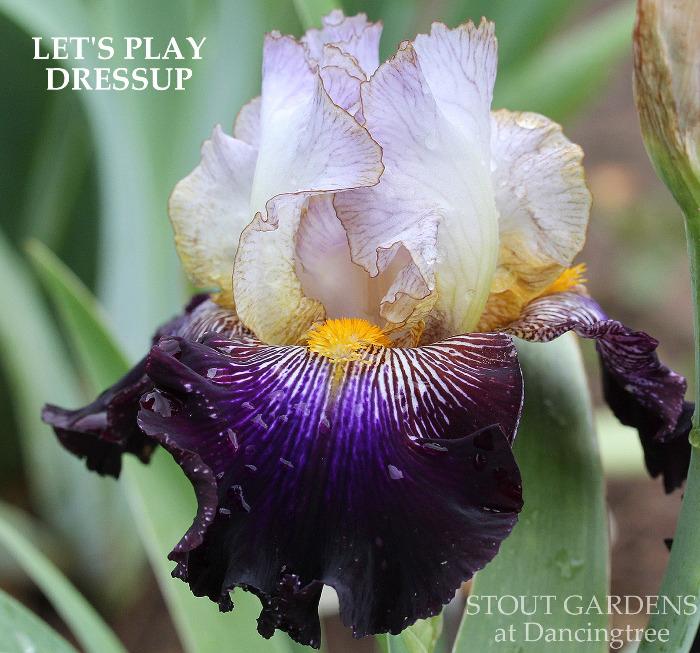 Iris Let's Play Dress Up
$ 9.00
(Paul Black 2017) TB, 44" (112 cm), E-M. HM 2019.
S. cool white, wide gold filigree over lower half, upper half lined violet-brown and rimmed gold; style arms white, light violet beside ridge, light gold crest rimmed and lined caramel; F. center third white, veined plum to dark purple, remainder near black, random white dots along edge; beards mid marigold, slight mid yellow ridge at end, large; pronounced sweet fragrance.
Sdlg. U53E; Rise Like a Phoenix sib.
IRIS SHIP JULY - SEPTEMBER DEPENDING ON YOUR REGION