BONUS IRIS FOR EVERY 6 ORDERED or VALUE! (Added at shipping from available plants. We also attempt to match with your order. Suggestions welcome. Up to six as shipping weight is affected). Shipping from July to September based on your climate (AIS judges get 10% dicount, ask us how).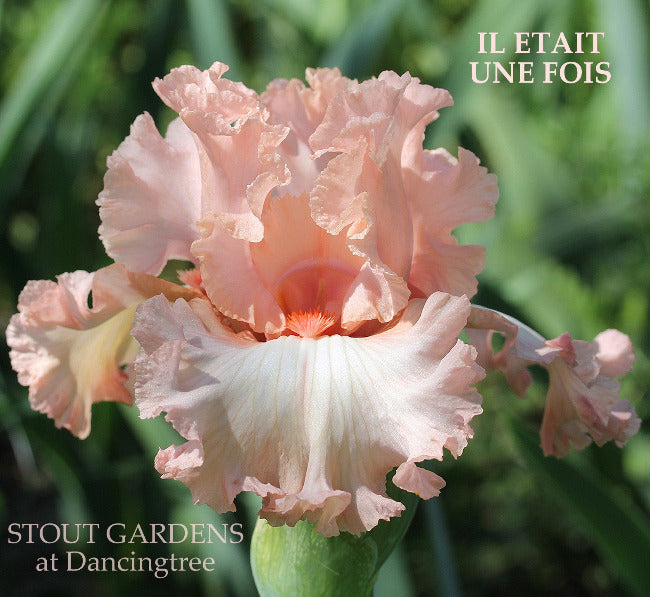 Iris Il Etait Une Fois
$ 32.00
We have run out of stock for this item.
(Michèle Bersillon 2021) TB, 37.5" (95 cm), M-L (France)

Beautiful pink and white with flaring falls and nice ruffling. Means Once Upon A Time. 
S. pale pink, style arms pink; F. warm white, hint of pink on edges, hint of pink on hafts; beards orange-red; slight sweet fragrance.
Sdlg. 1313E: Malibu Mango X 1120L: (0837S: (0537A: (0356F: (0047F: (9713C: (Edge of Winter x Pledge Allegiance) x unknown) x Buisson de Roses) x Tropical Magic) x Fogbound) x Cast of Characters).
IRIS SHIP JULY TO SEPTEMBER DEPENDING ON YOUR REGION