BONUS IRIS FOR EVERY 6 ORDERED or VALUE! (Added at shipping from available plants. We also attempt to match with your order. Suggestions welcome. Up to six as shipping weight is affected). Shipping from July to September based on your climate (AIS judges get 10% dicount, ask us how).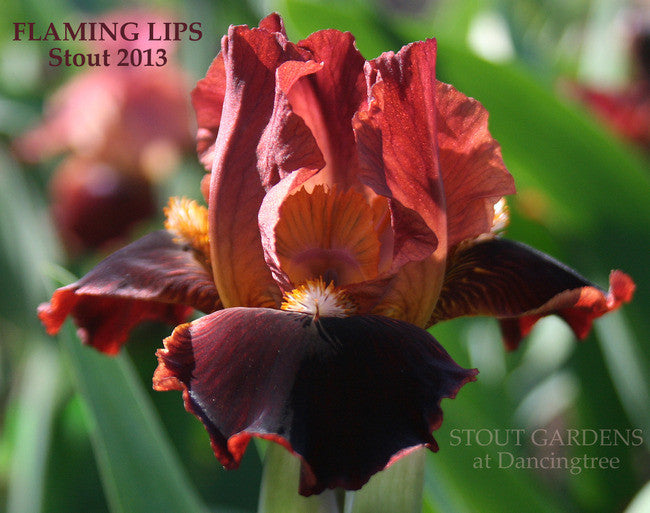 (Hugh Stout 2013) SDB, 15", ML. AM 2022

Glowing, velvet maroon hues with golden orange beards on this sister to 'LOVE BITES'. Fertile and strong. Oklahoma

Flowers are a medium maroon red on top with striking orangish yellow style arms with violet stripes. Falls are velvety deep maroon with slight streaking at hafts and a fine light band on edge. Beards are golden orange tipped, white at base.
Sib to 'Love Bites' (Stout 12)

IRIS SHIP JULY - SEPTEMBER DEPENDING ON YOUR REGION.