BONUS IRIS FOR EVERY 6 ORDERED or VALUE! (Added at shipping from available plants. We also attempt to match with your order. Suggestions welcome. Up to six as shipping weight is affected). Shipping from July to September based on your climate (AIS judges get 10% dicount, ask us how).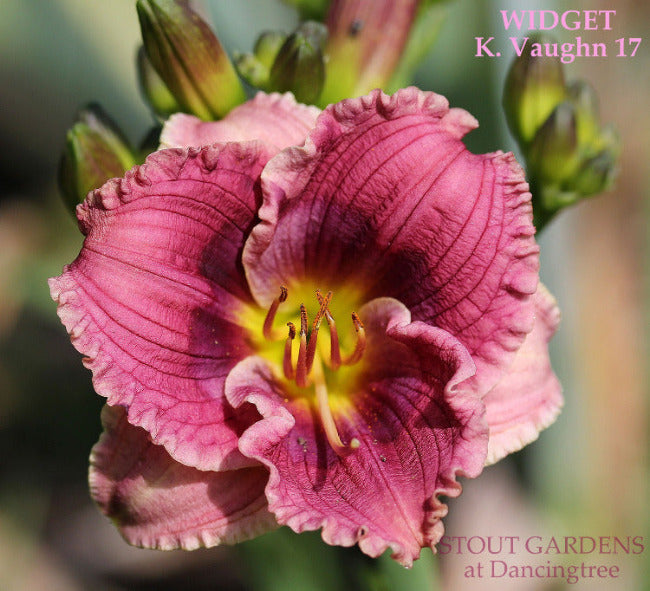 (Vaughn-K., 2014; introduced to commerce 2017)
height 16in (41cm), bloom 3in (7.6cm), season M, Rebloom, Semi-Evergreen, Diploid, Fragrant, 24 buds, 3 branches
Small flowered, lavender with distinctly lighter (near white) sepals, prominent eyezone is bluer and darker than the petal color, but sectored with watermarks, edges of petals lighter.
((Siloam Tiny Tim × Summer Echoes[F2]) × sister sdlg)
DAYLILIES SHIP MAY and AUGUST- SEPTEMBER DEPENDING ON YOUR REGION (July - September if combined with iris).