BONUS IRIS FOR EVERY 6 ORDERED or VALUE! (Added at shipping from available plants. We also attempt to match with your order. Suggestions welcome. Up to six as shipping weight is affected). Shipping from July to September based on your climate (AIS judges get 10% dicount, ask us how).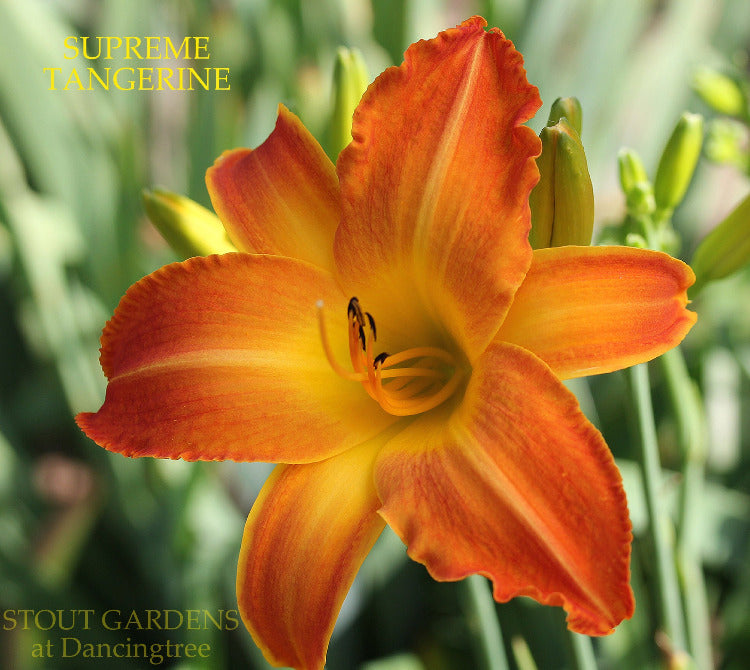 (Mock 2009) height 42in (107cm), bloom 6.5in (16.5cm), season M, Dormant, Tetraploid, Fragrant.  20 buds, 4 branches.
Tall, bright tangerine blends. Strong grower from Missouri.

Flowers: Bright yellow orange blend with broad yellow ribs and yellow edge above yellow throat.
(unknown × unknown)
DAYLILIES SHIP MAY and AUGUST- SEPTEMBER DEPENDING ON YOUR REGION (July - September if combined with iris).