BONUS IRIS FOR EVERY 6 ORDERED or VALUE! (Added at shipping from available plants. We also attempt to match with your order. Suggestions welcome. Up to six as shipping weight is affected). Shipping from July to September based on your climate (AIS judges get 10% dicount, ask us how).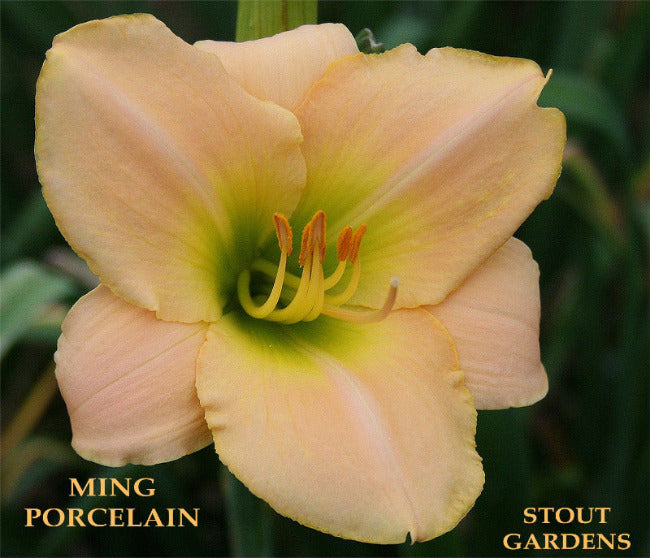 (Kirchhoff-D. 1981) ht 28", bloom 5.25", E, Rebloom, Ev, Tet, Fragrant
Pastel ivory pink flowers touched peach edged gold and wide yellow halo with lime green throat.
(RING OF CHANGE X TETRA LULLABY BABY)
DAYLILIES SHIP MAY- JUNE and AUGUST- SEPTEMBER DEPENDING ON YOUR REGION.