BONUS IRIS FOR EVERY 6 ORDERED or VALUE! (Added at shipping from available plants. We also attempt to match with your order. Suggestions welcome. Up to six as shipping weight is affected). Shipping from July to September based on your climate (AIS judges get 10% dicount, ask us how).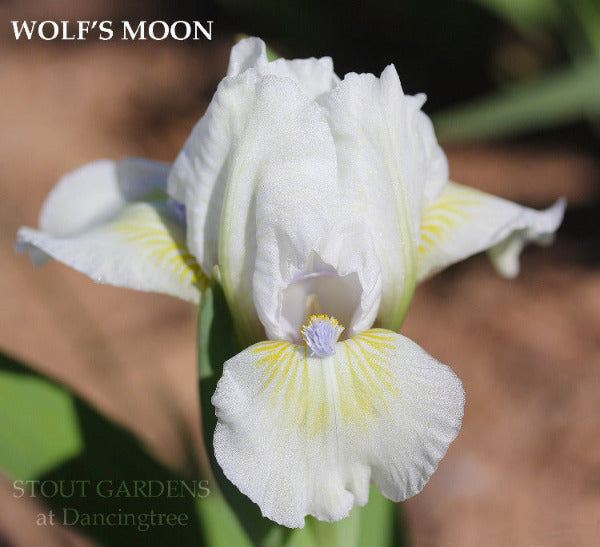 (Robert McPherson 2022) SDB, 12" (30 cm), M.
Sweet white sdb with showy blue beards on yellow veined hearts. Anita Moran's son's first intro!
S. and style arms white, lime green midrib, dark green at base; F. white, thick lemon-yellow veins forming spot; beards yellow-orange in throat, ends light blue.
Sdlg. 11BBEtv02L: Big Blue Eyes X Terse Verse.