BONUS IRIS FOR EVERY 6 ORDERED or VALUE! (Added at shipping from available plants. We also attempt to match with your order. Suggestions welcome. Up to six as shipping weight is affected). Shipping from July to September based on your climate (AIS judges get 10% dicount, ask us how).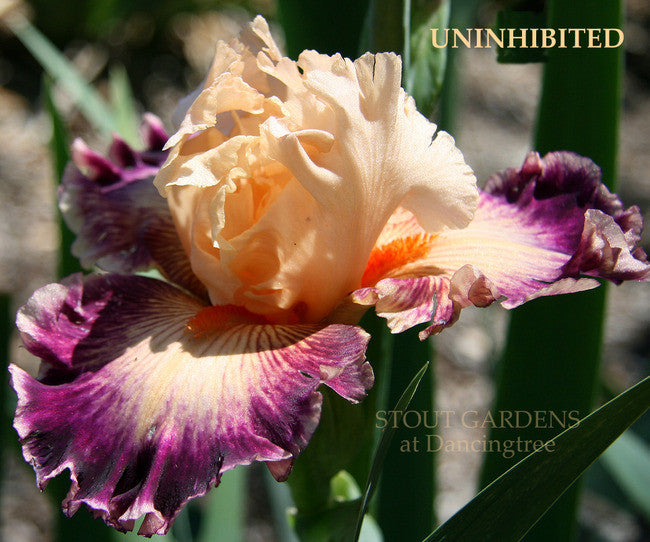 (Joseph Ghio 2011) Tall bearded iris, 38" (97 cm), ML-VL. HM 2013.
Flowers: S. orange; F. orange sunburst, wide maroon band edged with thin orange rim; beards tangerine.
Sdlg. 06-15J5: 04-50: (02-220A6: (Bowled Over x 99-174A: (Crazy for You x 95-38S2: (Keppel 89-29C: (Social Event x Femme Fatale) x Boudoir))) x Decadence) X 04-74C2: (Marching Band x 02-12A2: (00-8J2, Vigilant sib, x 00-70B3: (97-113V3: (Night Game x 95-1G: (U92-7A2, unknown, x 93-90, Snowed In sib)) x 98-2E2: (96-9F2: (93-152A3: (Affaire x Romantic Evening) x Connection) x Starring))))
Multicolored flowers really pop!
IRIS SHIP JULY - SEPTEMBER DEPENDING ON YOUR REGION.