BONUS IRIS FOR EVERY 6 ORDERED or VALUE! (Added at shipping from available plants. We also attempt to match with your order. Suggestions welcome. Up to six as shipping weight is affected). Shipping from July to September based on your climate (AIS judges get 10% dicount, ask us how).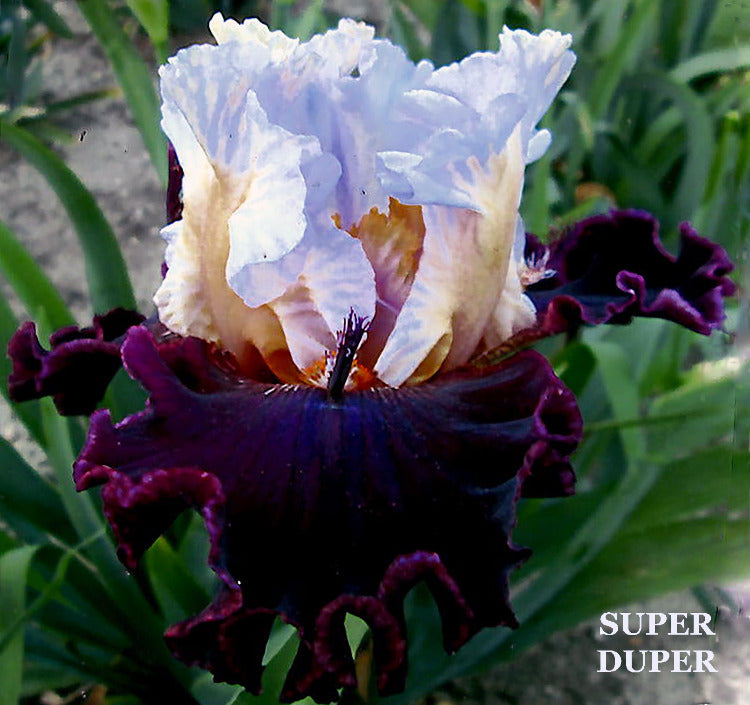 (Burseen 2022) TB, 34" (86 cm), E-M. Space age.
Bi-colored space ager with big looping ruffles, $89 last year at Burseens. Texas.
S. pale lobelia blue (lighter than, glowing pale spanish orange centers and base; style arms spanish orange; F. plum, light violet-purple glowing edges; beards burnt orange, plum tattered horns with burnt orange stems; wide; looping ruffles; pronounced spicy fragrance. Sdlg. 18-51B:16-877, Water Witching sib, X Electric Touch.