BONUS IRIS FOR EVERY 6 ORDERED or VALUE! (Added at shipping from available plants. We also attempt to match with your order. Suggestions welcome. Up to six as shipping weight is affected). Shipping from July to September based on your climate (AIS judges get 10% dicount, ask us how).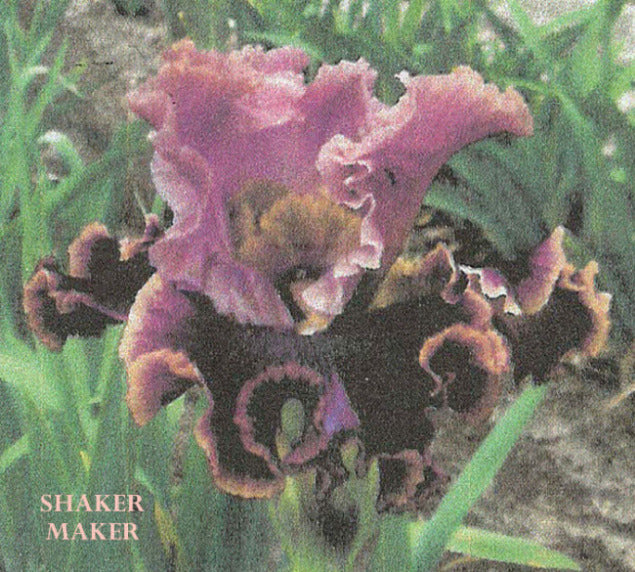 Iris Shaker Maker
$ 22.00
(Tom Burseen 2019) TB, 34" (86 cm), E-M (photo Burseen catalog)

Exaggerated ruffling looks like a peony! Pinkish purple washed mahogany. Falls burgundy black with distinctive edging. Texas. Limited
S. light pink-purple, washed brown; style arms pink-brown, washed gold; F. burgundy, washed black, pink and tan washed edges; beards gold; exaggerated looping ruffles; slight musky fragrance.
Sdlg. 015-38A: 013-869: (Hico Huggins x Bettern Beer) X 013-1173: (Power Down x Loosen Up).
IRIS SHIP JULY - SEPTEMBER DEPENDING ON YOUR REGION.