BONUS IRIS FOR EVERY 6 ORDERED or VALUE! (Added at shipping from available plants. We also attempt to match with your order. Suggestions welcome. Up to six as shipping weight is affected). Shipping from July to September based on your climate (AIS judges get 10% dicount, ask us how).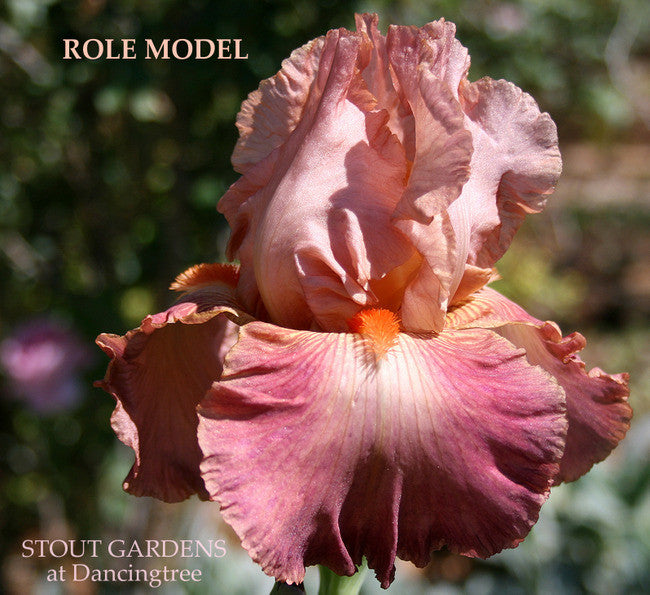 Iris Role Model
$ 9.00 $ 8.00
(D. Denney 1988) Tall bearded iris, 36" (91 cm), E-M. Awards: HM 1990, AM 1994

What's old is new again. Favorite flower with dark rosy blends & orange beards. Back in stock!
Flowers: S. melon rosy tan with peach influence; F. same but darker with lighter area below tangerine beard; ruffled; slight fragrance.
Sdlg. D79-533: D78-11: (Spectacular Bid x Brandy) X All That Jazz.

IRIS SHIP JULY -SEPTEMBER DEPENDING ON REGION