BONUS IRIS FOR EVERY 6 ORDERED or VALUE! (Added at shipping from available plants. We also attempt to match with your order. Suggestions welcome. Up to six as shipping weight is affected). Shipping from July to September based on your climate (AIS judges get 10% dicount, ask us how).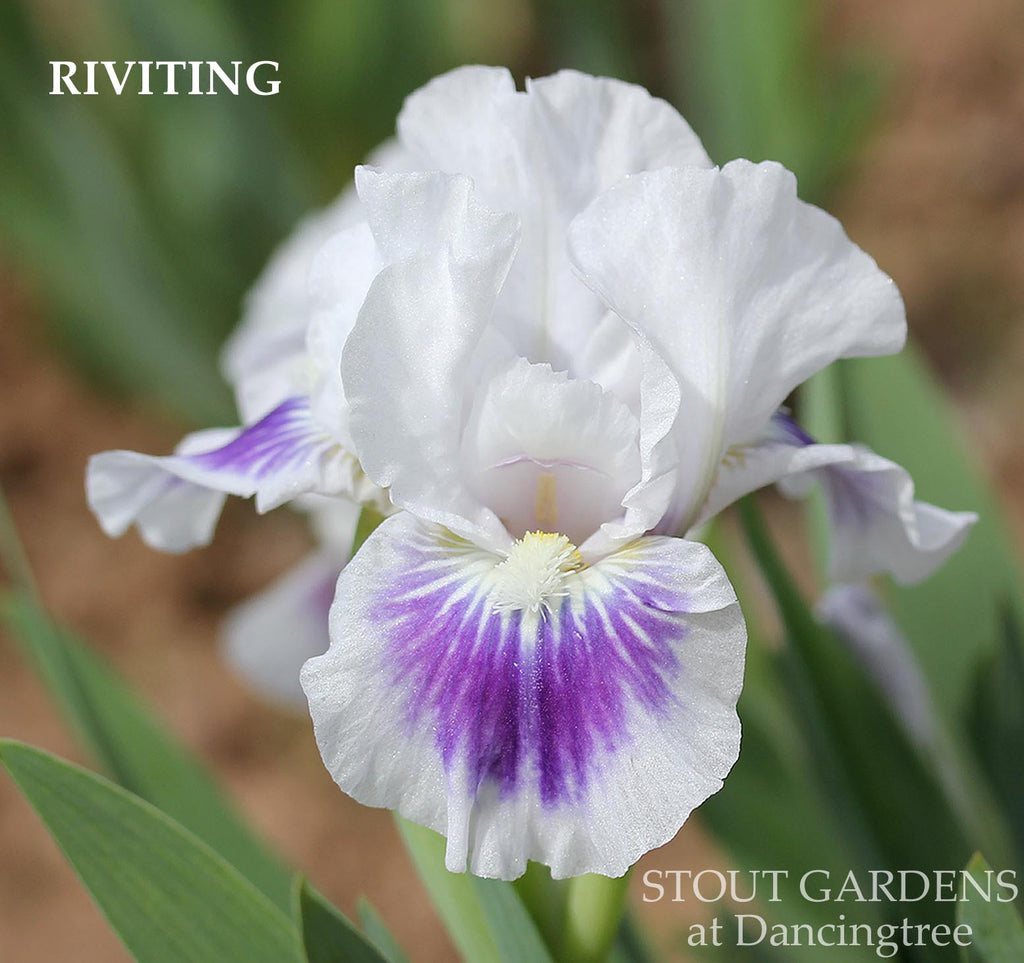 Iris Riviting
$ 8.00 $ 7.00
(Paul Black 2009) SDB, 15" (38 cm), ML. AM 2013.
Dark blue-purple spot on snow white falls. Vigorous. Oregon.
S. and style arms white; F. white, dark inky blue-purple blended spot covering ¾ of petal, wide short white darts along beard, heart of haft grey olive; beards light yellow, white at end; ruffled; pronounced spicy fragrance.
Sdlg. O255B: Ajax the Less X Big Blue Eyes.