BONUS IRIS FOR EVERY 6 ORDERED or VALUE! (Added at shipping from available plants. We also attempt to match with your order. Suggestions welcome. Up to six as shipping weight is affected). Shipping from July to September based on your climate (AIS judges get 10% dicount, ask us how).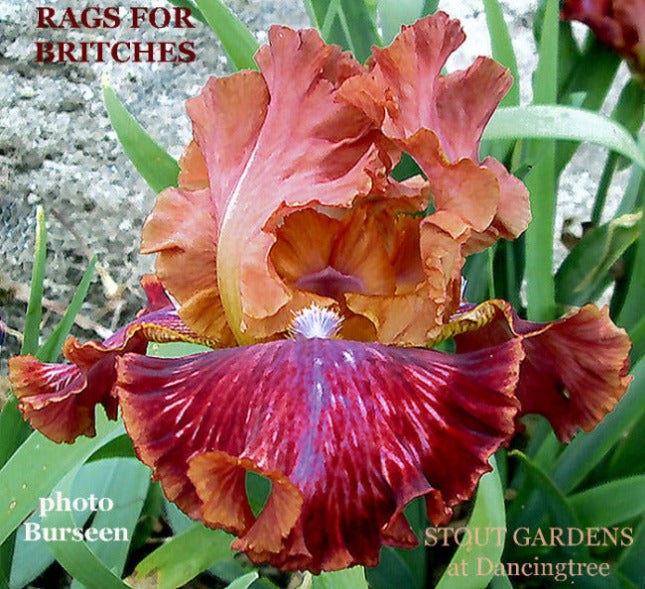 Iris Rags For Britches
$ 48.00
(Tom Burseen 2022) TB, 34" (86 cm), E-M.
Unique coloration in reddish orange and dark red with blue streak below beards. Limited. Burseen 22 intros sold for $69 to $99 last year! Texas.
S. and style arms tan, red and orange blend, majolica yellow base and center; F. tan, heavy dark red luminata wash, blue streak below beard, fine tan edge; beard hairs based light blue, tips light yellow; ruffled.
Sdlg. 18-168C: 16-325G: (Howla Pena x Sheeza Breeze) X 16-552, Flat Out Screaming sib.