BONUS IRIS FOR EVERY 6 ORDERED or VALUE! (Added at shipping from available plants. We also attempt to match with your order. Suggestions welcome. Up to six as shipping weight is affected). Shipping from July to September based on your climate (AIS judges get 10% dicount, ask us how).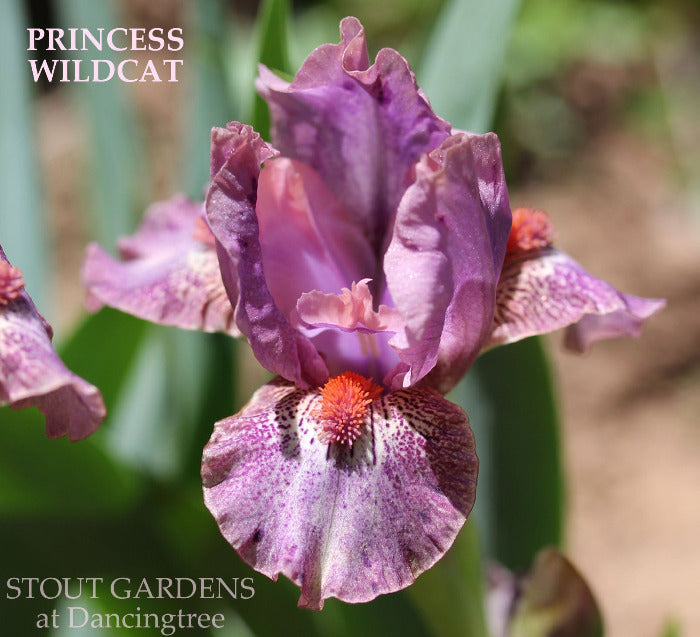 Iris Princess Wildcat
$ 8.00
(Lynda Miller 2018) SDB, 12" (30 cm), M. HM 2021

Lovely round raspberry-orchid with a white burst around tangerine beards. Oregon
S. orchid, splashed purple; style arms pink and orchid; F. buff, veined and dotted purple changing to orchid, some purple splashes; beards burnt tangerine.
Sdlg. 5813B: Lovesick Blues X Snips.
IRIS SHIP JULY TO SEPTEMBER DEPENDING ON YOUR REGION