BONUS IRIS FOR EVERY 6 ORDERED or VALUE! (Added at shipping from available plants. We also attempt to match with your order. Suggestions welcome. Up to six as shipping weight is affected). Shipping from July to September based on your climate (AIS judges get 10% dicount, ask us how).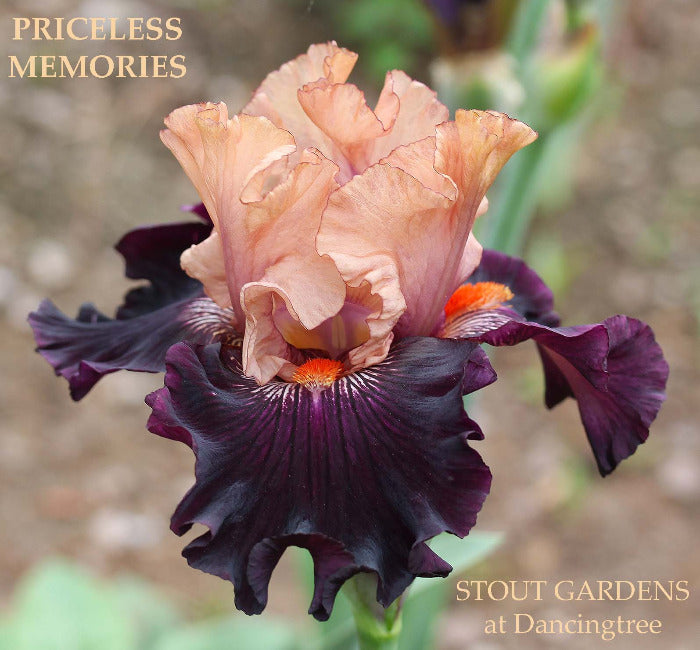 Iris Priceless Memories
$ 10.00
(Richard Tasco 2017) TB, 38" (97 cm), M. HM 2019

Rich contrast bi-color from California.Limited. 
S. dusky champagne-tan, diamond dusted, mid violet flush on lower midrib; style arms creamy tan, edges bronze, light violet flush along ridges, light brown edge on back of styles, light violet flush under stigmatic lip; F. dark plum-purple with black highlights, slightly lighter edge, creamy white veins beside beards; beard hairs based white, tips bright mandarin red slightly lighter red at end; heavy purple based foliage; moderately ruffled; slight fragrance.

Sdlg. 10-TB-13-10: Smoky Shadows X Viking Dancer.

IRIS SHIP JULY - SEPTEMBER DEPENDING ON YOUR REGION