BONUS IRIS FOR EVERY 6 ORDERED or VALUE! (Added at shipping from available plants. We also attempt to match with your order. Suggestions welcome. Up to six as shipping weight is affected). Shipping from July to September based on your climate (AIS judges get 10% dicount, ask us how).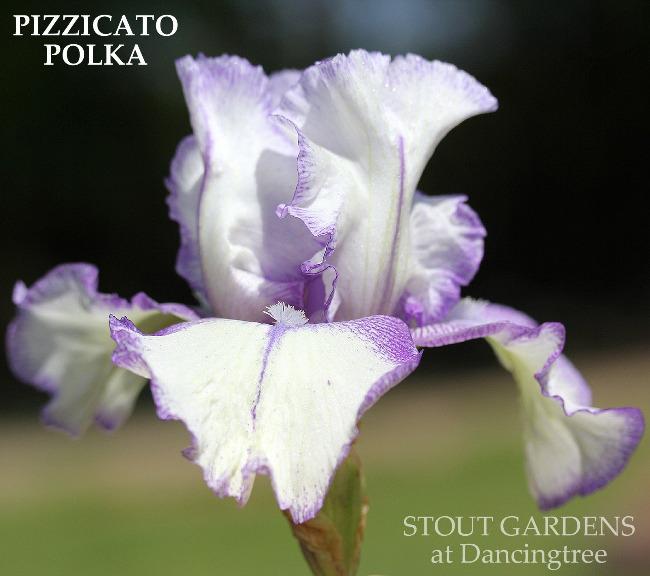 Iris Pizzicato Polka
$ 9.00
(Philip Edinger 2017) TB iris, 34", EM.
Fresh white with fine blue plicata stitching throughout standards and falls. California

Sdlg.15-06B: ((((Snow Flurry x Lalitha Mallette) x ((Lalitha Mallette x Balkan Glacier) x Snowy Night)) x (((Snow Flurry x Lalitha Mallette) x Snowy Night) x ((Lalitha Mallette x Balkan Glacier) x Snowy Night)))) X (((Lalitha Mallette x Balkan Glacier) x Snowy Night) x (((Lalitha Mallette x Balkan Glacier) x Snowy Night) x (Lalitha Mallette x Olympus Skies)))
IRIS SHIP JULY - SEPTEMBER DEPENDING ON YOUR REGION