BONUS IRIS FOR EVERY 6 ORDERED or VALUE! (Added at shipping from available plants. We also attempt to match with your order. Suggestions welcome. Up to six as shipping weight is affected). Shipping from July to September based on your climate (AIS judges get 10% dicount, ask us how).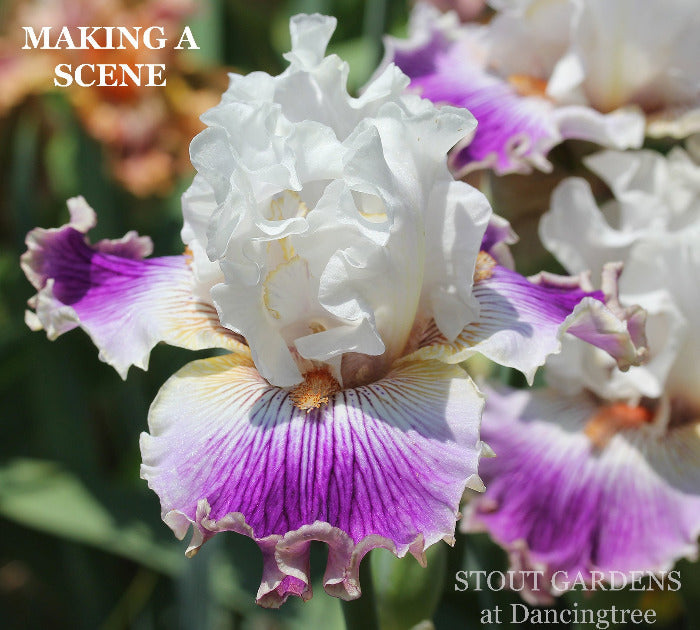 Iris Making A Scene
$ 23.00
(Thomas Johnson 2020) TB, 35" (89 cm), E-L.
Lovely coloration with floriferous growth. Limited. Oregon.
S. icy white, green veining up midrib; style arms white, yellow edged crests; F. white, gold veined haft, gold and purple blended veins on either side of beard, white bar across petal below beard that transitions into purple lines and wash, edged light lemon; beards based white, tips orange and red; sweet fragrance.
 Sdlg. TI63A: Read between the Lines X Having a Party.