BONUS IRIS FOR EVERY 6 ORDERED or VALUE! (Added at shipping from available plants. We also attempt to match with your order. Suggestions welcome. Up to six as shipping weight is affected). Shipping from July to September based on your climate (AIS judges get 10% dicount, ask us how).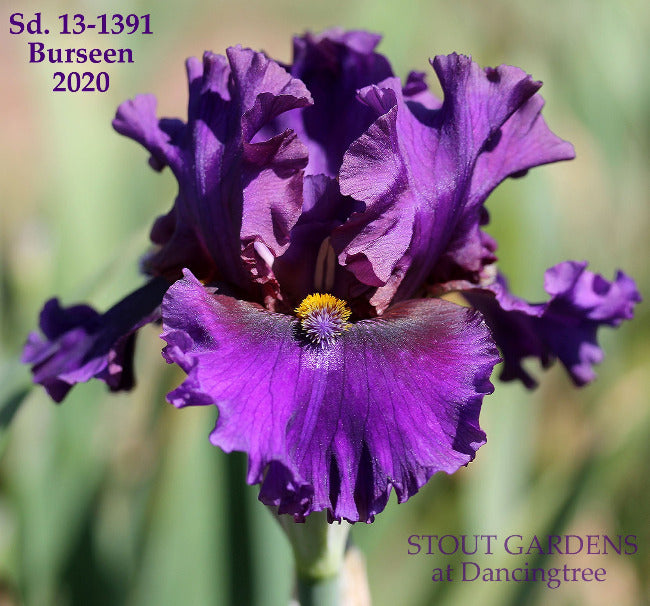 (Burseen/ Stout 2020) TB, 36", E-M.

Nicely formed and ruffled flowers in deep purple tones and big, loud mango beards.
S: Grape purple, tyrian purple (reddish undertone) at base. (Wikipedia colors) F. Grape purple with interesting darker raisin purple in upper 1/3rd of fall. Beards are tipped mango yellow.

Sdlg. 13-1391A (Burseen): Thunder Down Under X Plum Full.
IRIS SHIP JULY - SEPTEMBER DEPENDING ON YOUR REGION.