BONUS IRIS FOR EVERY 6 ORDERED or VALUE! (Added at shipping from available plants. We also attempt to match with your order. Suggestions welcome. Up to six as shipping weight is affected). Shipping from July to September based on your climate (AIS judges get 10% dicount, ask us how).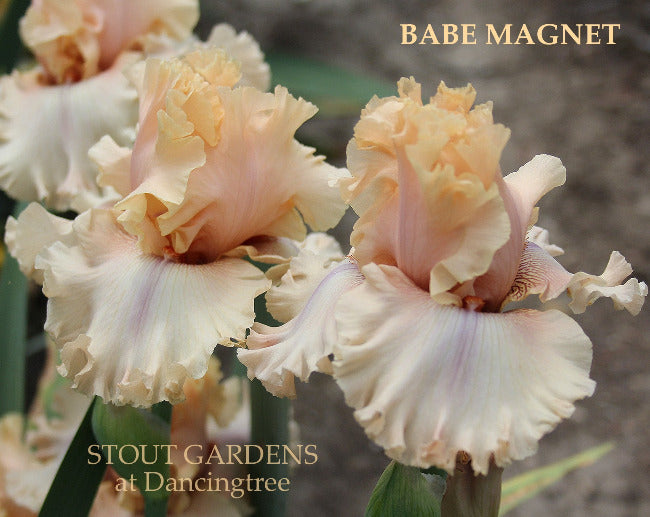 We have run out of stock for this item.
(Burseen/ Stout 2020) TB, E-M. 36"

Overlapping falls, nicely ruffled in sweet pastel shades of orange and pink. Texas. Limited quantity
S. Orchid pink blending lighter papaya whip orange to edge. F. Papaya whip orange, lighter at center, slight blue violet haze in center which lightens with age. Shoulders have sanguine red veining giving appearance of dark throat around tangelo orange beards. (Wikipedia colors)
Sdlg. 15-205 (Burseen): Frozen Margarita X Bubble All Around
IRIS SHIP JULY - SEPTEMBER DEPENDING ON YOUR REGION.