BONUS IRIS FOR EVERY 6 ORDERED or VALUE! (Added at shipping from available plants. We also attempt to match with your order. Suggestions welcome. Up to six as shipping weight is affected). Shipping from July to September based on your climate (AIS judges get 10% dicount, ask us how).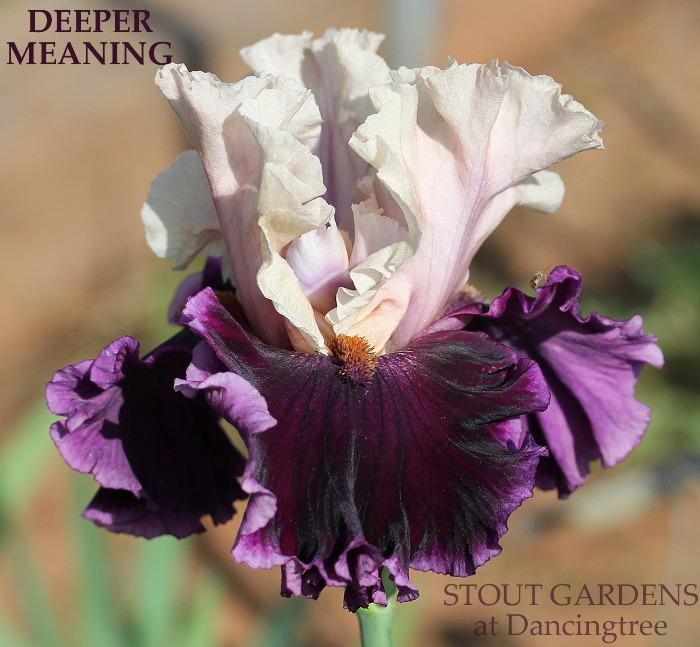 Iris Deeper Meaning
$ 10.00
We have run out of stock for this item.
(Thomas Johnson 2017) TB, 30" (76 cm), E-M. HM 2019.
Light peach over deep purple-black with fancy lavender rim. Oregon.
S. light peach to buff, slight violet infusion up midrib; style arms buff-peach; F. deep purple-black, lavender rim; beards tangerine in throat with hair tips touched violet at end; slight fragrance.
 Sdlg. TF118C: Blyth S273-A, Devil's Intent pod parent, X Blyth T47: (Rite of Passage x Florentine Silk).
IRIS SHIP JULY - SEPTEMBER DEPENDING ON YOUR REGION