BONUS IRIS FOR EVERY 6 ORDERED or VALUE! (Added at shipping from available plants. We also attempt to match with your order. Suggestions welcome. Up to six as shipping weight is affected). Shipping from July to September based on your climate (AIS judges get 10% dicount, ask us how).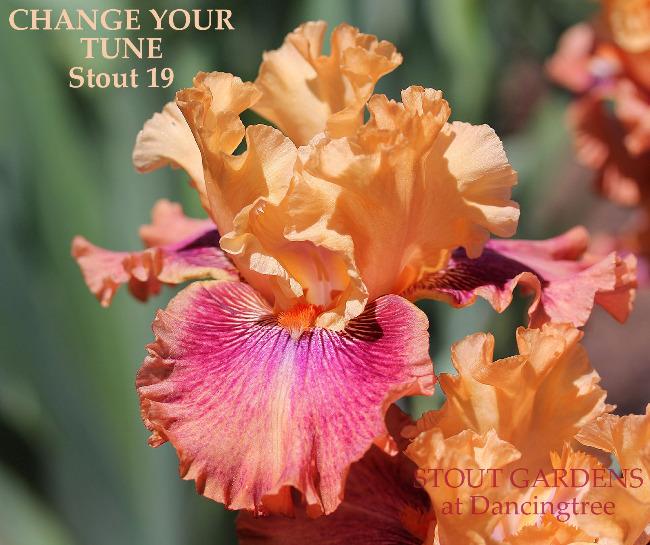 Iris Change Your Tune
$ 18.00
We have run out of stock for this item.
(H. Stout 2019) TB iris, E-M, 32" 
Our most exhilarating seedling to date! Backdraft parentage adds toughness and stronger color fastness. Limited stock

S. and style arms are peach yellow buff. Slight pink in midrib. F. Raspberry to magenta becoming lighter toward edge and blending into 1/4" peach yellow edge. Beards are orange red, white at base. Slight musky fragrance.
Sdlg. QH6A: Backdraft X Bottle Rocket