BONUS IRIS FOR EVERY 6 ORDERED or VALUE! (Added at shipping from available plants. We also attempt to match with your order. Suggestions welcome. Up to six as shipping weight is affected). Shipping from July to September based on your climate (AIS judges get 10% dicount, ask us how).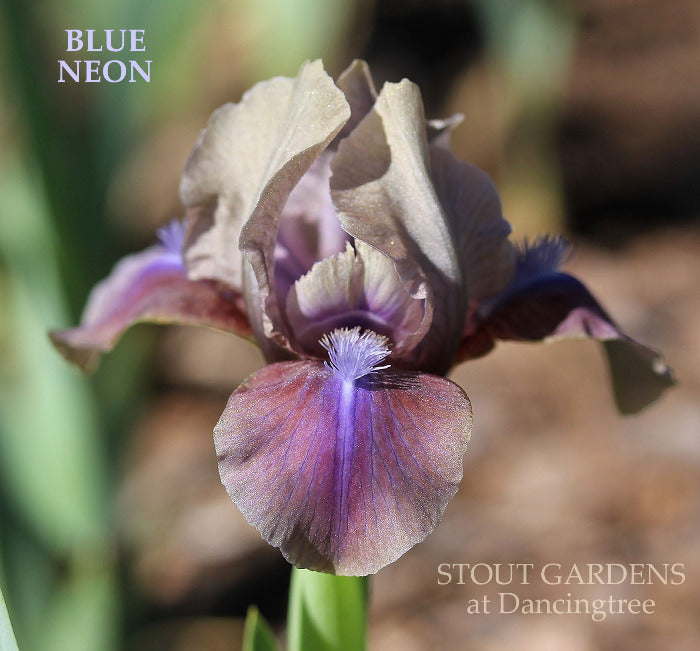 We have run out of stock for this item.
BLUE NEON (Paul Black 1989) SDB iris, 12" (30 cm), M. HM 1992

Historic sdb still very popular for it's unusual colors. Oklahoma.

Flowers: S. smoky oyster with orchid cast; smoky buff styles; F. iridescent red orchid at hafts, blending to orchid at edge, orchid line from beard; lavender beard tipped blue; pronounced spicy fragrance.
B80-14: (Antique Satin x Encanto) X Roustabout.
IRIS SHIP JULY - SEPTEMBER DEPENDING ON YOUR REGION.