BONUS IRIS FOR EVERY 6 ORDERED or VALUE! (Added at shipping from available plants. We also attempt to match with your order. Suggestions welcome. Up to six as shipping weight is affected). Shipping from July to September based on your climate (AIS judges get 10% dicount, ask us how).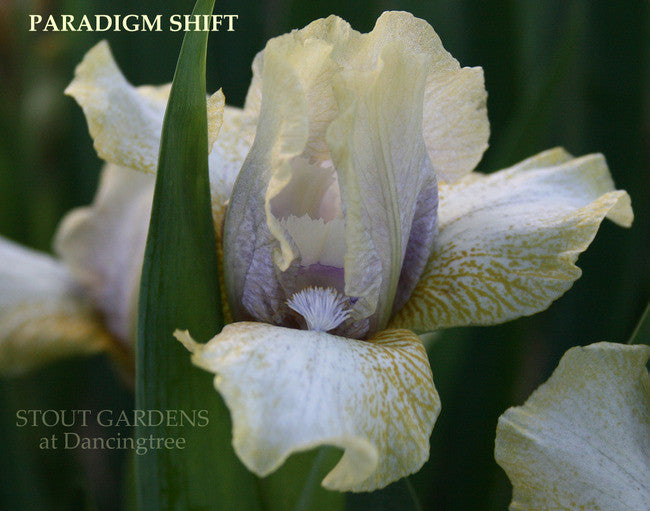 Iris Paradigm Shift
$ 7.00
We have run out of stock for this item.
(Chuck Chapman 2006) SDB iris, 13" (33 cm), EM. CANADA
Unusual plicata pattern of yellows and violet on white ground.
Flowers: S. white ground, violet blue plicata stitching in center, wide light yellow rim; F. cream ground, light yellow stitching and stippling over entire surface, may have violet stitching in center when first open; beards cream white tipped dark yellow.
Sdlg. 98-B47-3: Summoned Spirit X unknown.

IRIS SHIP JULY -SEPTEMBER DEPENDING ON REGION