BONUS IRIS FOR EVERY 6 ORDERED or VALUE! (Added at shipping from available plants. We also attempt to match with your order. Suggestions welcome. Up to six as shipping weight is affected). Shipping from July to September based on your climate (AIS judges get 10% dicount, ask us how).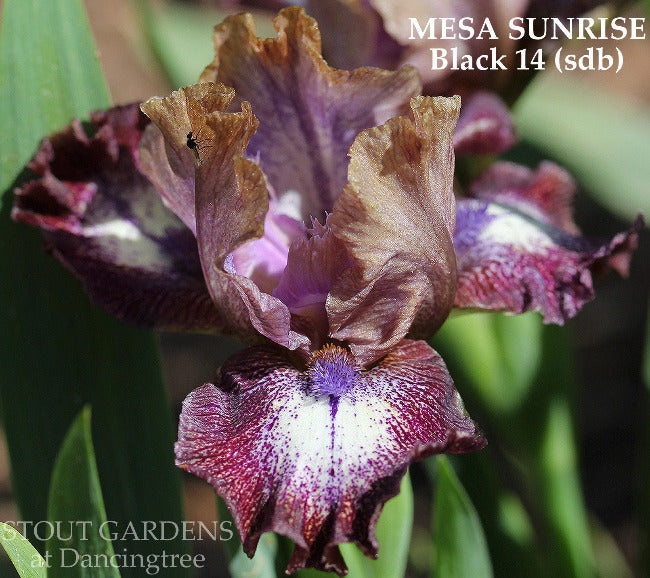 (Paul Black 2014) SDB iris, 13" (33 cm), M-L.
Very colorful mix in a plicata pattern, wide form!
S. light violet washed and lined center, wide light amber washed and sanded plicata band, interior white, mid lilac plicata dotting center, wide tan brown band; F. white base, center lined and dotted dark blue-violet, haft sanded mid plum to nearly solid brown-plum distal half; beards amber in throat, light amber in middle, light violet at end, hairs based mid violet.
 IRIS SHIP JULY - SEPTEMBER DEPENDING ON YOUR REGION
Sdlg. R287D: O342B: (L345B, Dollop of Cream sib, x Stormy Circle) X P156B: (M158C: (F212A: (Midnight Mist x B247E, Dinky Circus sib) x J404D: (G80A, Hats Off pod parent, x Being Busy)) x M153A: (Chubby Cheeks x Chart)).