BONUS IRIS FOR EVERY 6 ORDERED or VALUE! (Added at shipping from available plants. We also attempt to match with your order. Suggestions welcome. Up to six as shipping weight is affected). Shipping from July to September based on your climate (AIS judges get 10% dicount, ask us how).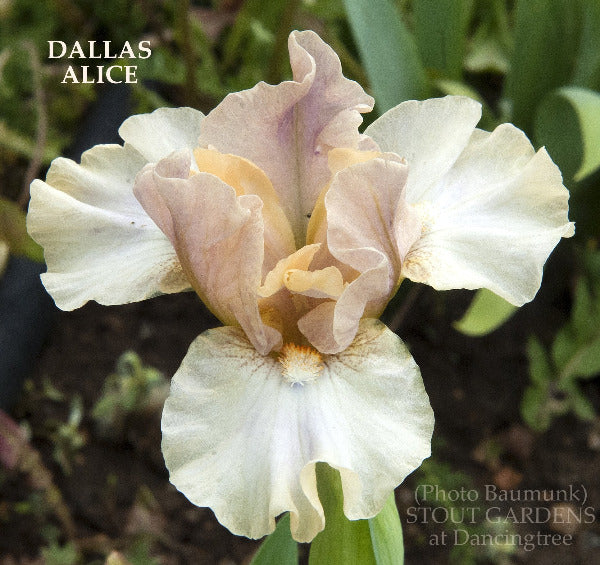 We have run out of stock for this item.
 (Baumunk 2014) Standard dwarf bearded iris, 12", M.
Flower: Blended pink standards and white falls. A plicata with slight violet dusted wash overall. Three buds.
Sdlg C23A (Candy Floss X (((Muchacha x What Again) x (French Toast x Chubby Cheeks)) x Frugal
Beautiful icy pink glaciata with a hint of purple.
IRIS SHIP JULY -SEPTEMBER DEPENDING ON REGION