BONUS IRIS FOR EVERY 6 ORDERED or VALUE! (Added at shipping from available plants. We also attempt to match with your order. Suggestions welcome. Up to six as shipping weight is affected). Shipping from July to September based on your climate (AIS judges get 10% dicount, ask us how).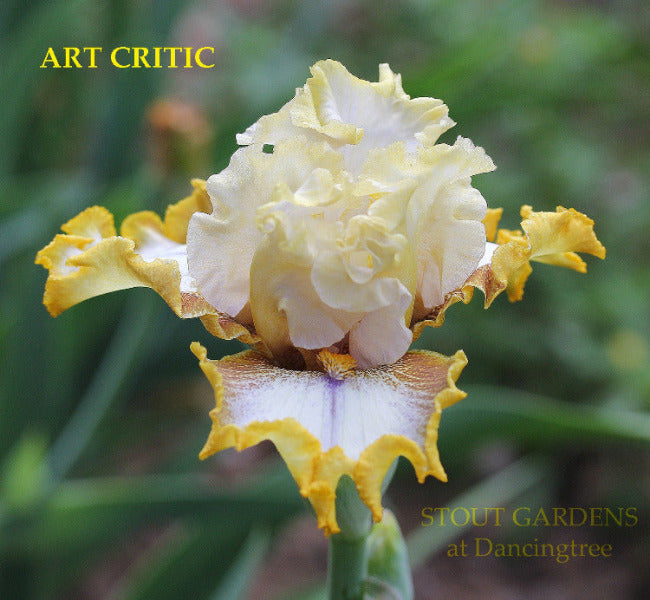 We have run out of stock for this item.
(Paul Black 2020) TB, 36" (91 cm), M-VL.
Bright, multicolored plicata pattern. Limited. Oregon.
S. pale yellow center blending to wide silvery white band, pale yellow around upper edge; style arms white, mid yellow crests and edge; F. white, brassy butterscotch plicata hafts and narrow plicata band; beards dark greyed marigold in throat, middle mid greyed marigold, ends mid blue-grey; pronounced sweet fragrance.
S112H: Bright on Top sib, X U14A: Sdlg. W84A. (Dog Days x R133A: (O159B: (Out of the Dark x Sea Power) x P75B: (L83D, Wonders Never Cease sib, x Cheap Frills))).