BONUS IRIS FOR EVERY 6 ORDERED or VALUE! (Added at shipping from available plants. We also attempt to match with your order. Suggestions welcome. Up to six as shipping weight is affected). Shipping from July to September based on your climate (AIS judges get 10% dicount, ask us how).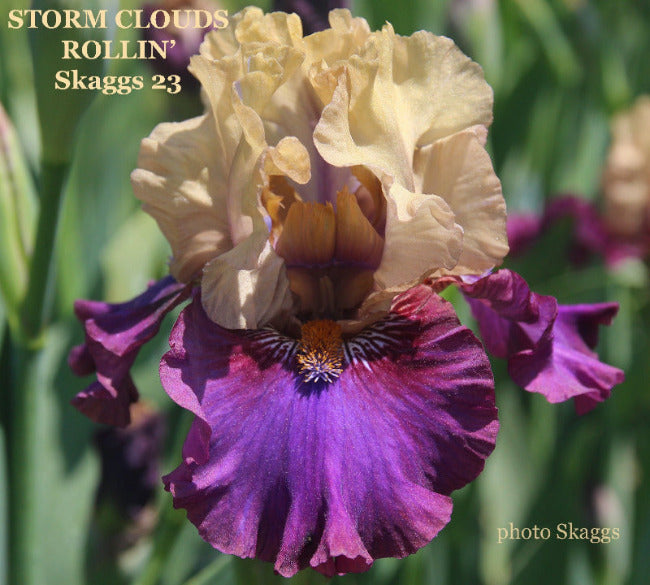 Iris Storm Clouds Rollin'
$ 35.00
We have run out of stock for this item.
(Robert Skaggs 2023) IB, 22" (56 cm), M-L.

Light tan to creamy yellow standards with purple midrib over ruffled medium purple falls & distinctive deep purple blaze. Missouri. 
S. light tan to creamy yellow, medium purple midrib; style arms creamy yellow, medium purple along stigmatic lip; F. medium purple, Deep purple blaze below beard, cream and deep purple veins beneath beard; ,beards burnt orange; very ruffled; slight spicy fragrance.
Sdlg, L17-1-1: Arvo X Viking Dancer.